Reflecting on a decade in Cycling- Kit Nicholson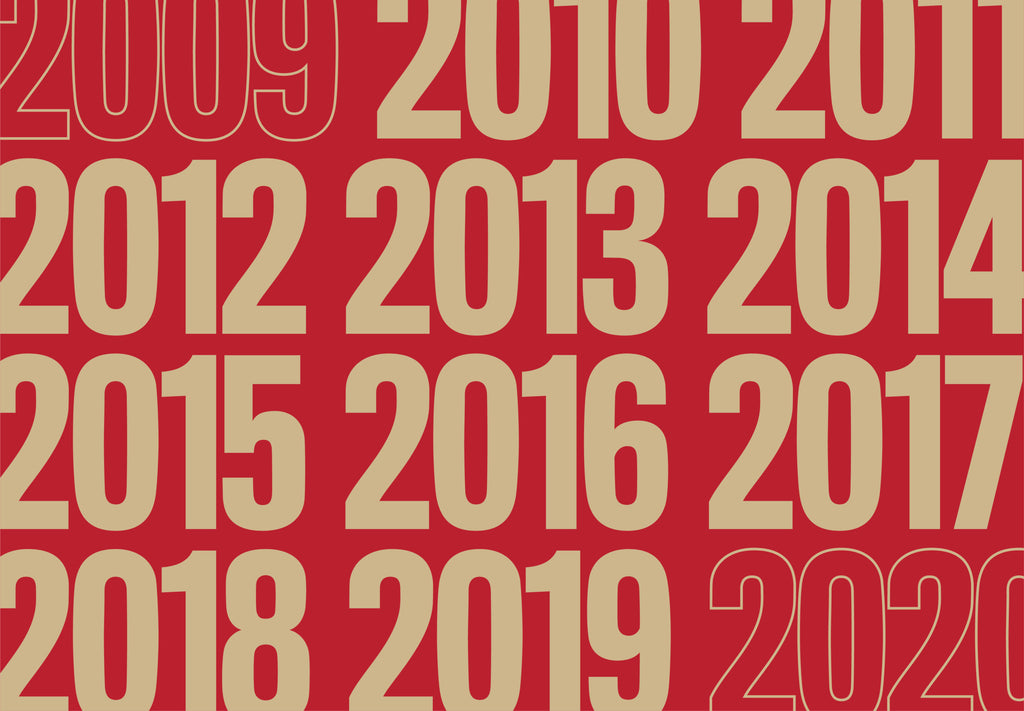 Any Top 10 list is bound to vary from one day to the next, and when we've so much to choose from – ten years of international bike racing – the task is pretty huge. It's one of those things where you just have to go with your gut. When the question's asked, what is the first thing, the first race, the first face that comes to mind?
With a little help from some friends, I've reflected on this past decade in cycling – have we decided what we're calling it? The 10s? The tenties? The tweenies…? – from its leading players, to its greatest moments and the most influential developments.
The characters
If there's one thing that keeps me coming back year after year, it's got to be the characters who are the sport's lifeblood whether they're winning or losing; people like Peter Sagan whose best moments include not just his many heroic victories, but quirky interviews he's given or wacky videos he's made.
I asked a few fellow Road Book writers for their riders of the decade:
"Over the course of 10 years, so many riders shine and do extraordinary things and we've been lucky enough to witness some wonderful riders at the height of their powers – Mark Cavendish, Fabian Cancellara, Tom Boonen, Chris Froome, Alberto Contador, Philippe Gilbert. But I always find myself gravitating toward riders who try to win all different types of races and have a breadth of palmarés which isn't typical. Cancellara and Gilbert probably tick that box to a certain extent but the only rider who has won a monument classic and a Grand Tour in the past decade is Vincenzo Nibali. And not only that, he won all three Grand Tours and two of the five monuments. His racing style is exhilarating. He never seems afraid to fail spectacularly and as a result he often achieves spectacular successes. His victory in the 2018 Milan-Sanremo was one of the best racing finales of the decade. He also has the benefit of his greatest successes lining up pretty much perfectly with the beginning and end of the 2010s. For his mix of style, substance and souplesse, Vincenzo Nibali is my rider of the decade." – Cillian Kelly
The panache of the Shark of Messina is undeniable; he's a regular feature in cycling's biggest moments, whether or not he's the one raising his arms. But I think I'm probably with Ned:
"Marianne Vos has been the defining rider of the decade. She has had such a central bearing on the progress (and, perhaps stagnation) of women's racing, that I genuinely think she has moulded it in her own image. I say stagnation because her dominance was so absolute, for a few years, that she almost cowed the race tactics of others into unconscious obeisance. She was, for so many years, both the peloton's inspiration and worst nightmare, capable of doing everything in every race, seemingly forever. That all came shuddering to a halt when a mysterious confluence of psychological and physical exhaustion forced her to recalibrate her whole approach and start again. In late 2018, to this moment, she has proved that she is once again the rider to beat. But this time, she has peers; that's the fascination. So much brilliance, coupled with so much humility and a genuine warmth is a rare combination in any human. In a champion like Vos, it's pretty much unique." – Ned Boulting
Finally, Lucy Martin puts forward a very strong argument for one of Vos's peers, who happens to be the first world champion of this new decade:
"Van Vleuten has aged like a good bottle of wine. Over the past decade she has been able to reach a new level with every season, she's become stronger and wiser. The Dutch rider was late into the world of cycling, competing in her first race at the age of 24. With Marianne Vos one of the most talked about rider in the peloton earlier in the decade, Van Vleuten often found herself as a support rider. Nevertheless, Van Vleuten had her fair share of victories ten years ago, such as her first World Cup win, the iconic Ronde Van Vlaanderen in 2011. Her name was well known but there was clearly a lot of potential hidden and yet to be discovered.
"The Rio Olympic Games were bittersweet but a turning point of the Dutch rider. She was so close to becoming an Olympic champion before a horrific crash on the final descent which took her out of the race. Yet with this, Van Vleuten found positives, she came to the realisation that she was one of the best riders in the world, she was able to climb like she would never have believed was possible before.
"People started to take note, she wasn't just a strong classics rider with a fairly fast finish anymore, she was a stage racer that could challenge on any climbs. Van Vleuten was unstoppable, her newfound confidence saw her claim her first world title in the time trial, followed by Giro Rosa overall victories in 2018 and 2019.
"The icing on the cake was at the 2019 road world championships where Van Vleuten put in the ride of her life, stunning anybody who knows anything about cycling, with a jaw dropping, unheard of, 105-kilometre solo breakaway to win her first road world title.
"It is almost as if Van Vleuten's career is just starting to pick up momentum as we enter a new decade, and with the Tokyo Olympic Games just around the corner, it is a very exciting decade that awaits Van Vleuten." – Lucy Martin
The most memorable moments
There have been countless historic races in the past ten years, not least for British fans who've had not one but many successful riders to celebrate. And it's not just Brits who've enjoyed some kind of naissance where our nation is concerned; South America has been all over the very top tiers of the sport, and in the latter years of the 'tweenies', Slovenia too.
Cycling is an emotional sport and it's certainly put its fans through the ringer since 2010. I swear, if I made a habit of daily tracking my heart rate, the readings from the finale of a Classic could easily be mistaken for a threshold cardio session. Three races spring to mind. There might have been tears involved:
1. Lizzie Deignan's 2015 World Championship road race win in Richmond
2. Mat Hayman's stunning 2016 Paris-Roubaix victory
3. Esteban Chaves's emotional stage 19 win at the 2019 Giro d'Italia
But what's the biggest moment? What do we think will be remembered in several decades time? Cillian Kelly's moment of the decade came right at the beginning:
"I was still coming to terms with the notion that a rider could be so good at two things. Those two things were time trialling and winning classics. The rider was Fabian Cancellara. I was also still coming to terms with watching classics live on the telly which wasn't possible with the telly channels I had back in the 90s. When Cancellara dropped Tom Boonen on the Muur van Gerardsbergen in the 2010 Tour of Flanders was my moment of the decade. The power required to do it, while remaining seated in the saddle is unfathomable for cycling mortals. That they were both wearing their national champion's jerseys made it visually all the more striking. And the fact that some have decided that a motor in Cancellara's bike is the only possible explanation for such a moment makes it all the more memorable, remarkable and impressive." – Cillian Kelly
This decade also held the 2012 Olympic Games in London, a big year for the GB track team, Lizzie Deignan (then Armitstead) who made herself known with a silver medal behind Marianne Vos, and of course, the exploits of one gangly 'kid from Kilburn' just back from a history-making lap of France.
"Despite everything that's happened since, the moment that sticks is Wiggins winning the London Olympic time trial at Hampton Court. It was an unrepeatable moment when anything seemed possible for cycling in the UK. I remember trying to get across Hampton Court Bridge an hour or so after the race finished, and it was still just thronged with joyful people who'd suddenly discovered that cycling was their favourite sport." – Michael Hutchinson
For me, a big contender for moment of the decade is Froome's attack on stage 19 of the 2018 Giro d'Italia, simultaneously winning the race (all but) and proving that he's a bona fide bike racer. To be honest, I resented it a little at the time, but there was no denying that Simon Yates was being soundly beaten by a superior rider. It was a throwback to times gone by. We knew that Froome was the real deal, he already had all his Tour de France titles in the books, but with that ride over the gritty mountain passes, without a locomotive of teammates before him, he shocked us all. In one blistering attack, Froome turned the Giro into an absolute thriller.
The biggest changes
There have been a fair few changes and developments in cycling in the past decade, some more impactful than others (eight-rider Grand Tour teams?). The sport-wide embrace of social media – Instagram, Twitter and YouTube – has got to be one of the most visible developments, bringing the riders and teams ever closer to their fans. But other technological developments have affected how races actually unfold. Aerodynamic testing, for instance.
"For years we knew aero mattered, but we couldn't measure it. Now we can, and putting exact numbers on it has completely changed how riders and coaches have to approach time trial and track events." Michael Hutchinson
Another variable that is now measured across the board, whether riders want to see it or not, is power. Power has become a major player in races, some say with a negative impact:
"It's an old argument at this stage but I think power meters have had a detrimental effect on the excitement of races over the past decade. They've just become an accepted part of racing now, almost everyone has a head unit with their power output staring up at them. Plenty of professional cyclists tell us that riders would know by feel anyway if they can sustain a pace or not and removing power meters wouldn't make a difference. Well, let them prove it. Ban them and we'll see just how much riders know their own bodies. I watch a lot of old races and I firmly believe there are less and less cases of riders cracking and blowing up completely because their power meter is telling them they won't be able to pull off an attack, so they don't even try. And on the flip side, we are probably seeing less riders go on to win, when their bodies were screaming at them the entire time that they couldn't. I know that's all anecdotal and even if power meters are banned it will be difficult to explicitly prove the affect their absence had on a race. But we should do it anyway." – Cillian Kelly
Clearly, we've barely even stroked the surface – let alone scratched it – of what the cycling world witnessed in the 2010s. There are riders and races whose names haven't even come up – my apologies Thomas Voeckler, Nairo Quintana, Julian Alaphilippe, Anna van der Breggen… – but that's the nature of selecting highlights. I think one thing we can agree though is that it was one spectacular decade. Here's to the next.