The Red Line: Milan- Sanremo 2021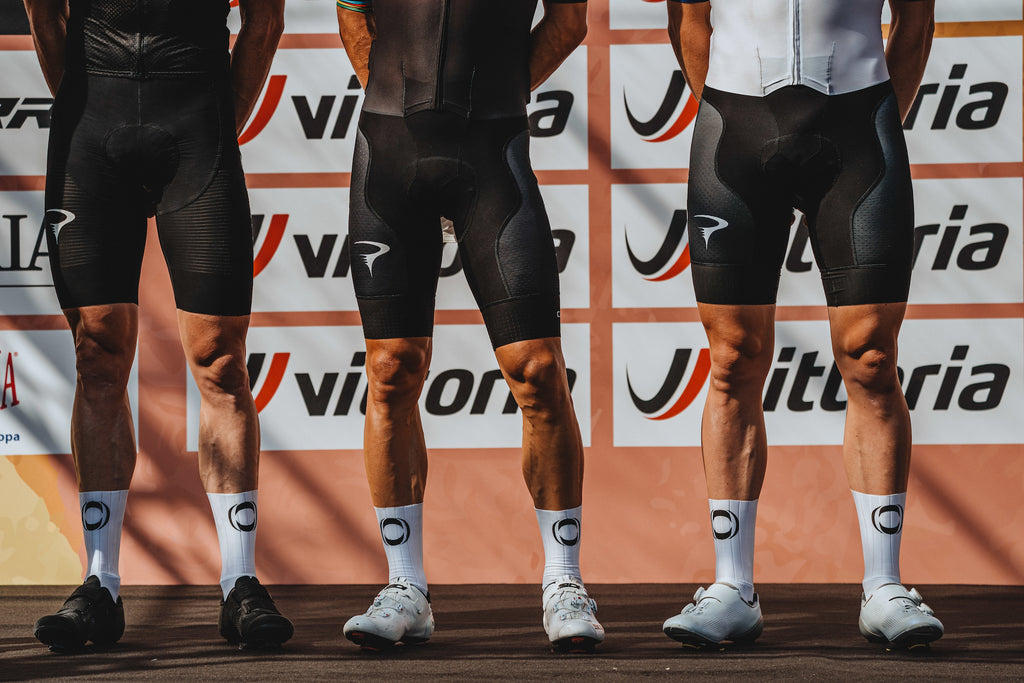 The Road Book presents "The Red Line": An alternative to a simple race report, bringing you regular impressions and musings to complement the racing calendar.
Jasper Stuyven, the 2009 junior world champion, who then won the 2010 junior Paris-Roubaix while wearing the rainbow jersey, has on occasion been disparaged as "the champion without a jersey." When Quick Step poached Bob Jungels from Trek Factory Racing in 2015, keeping Jasper Stuyven became a priority for the team management. Yet, as a rider with a high status in the team, indeed, the bearing of a champion, he has often flattered to deceive. When Mads Pedersen joined Trek-Segafredo in 2017, he fell under Jasper's spell, and took on some attitude of his own. But it was the younger Dane who became world champion, not the more experienced Belgian. Today, Jasper can be said to have redeemed himself, using the class he has always had to take a clever win, thanks to the virtue cycling values above all others: a clear mind in a tired body.
Before the race, a number of the fast finishers – Hausssler and Kristoff among them – lamented that Milano Sanremo has become a race for puncheurs in recent years. Yet, on the Poggio, Alaphilippe's state of grace of seven months ago abandoned him. His long anticipated move with 6.5 km to go lacked the lethal venom he deployed at the 2020 Milano Sanremo. Van Aert allowed him not a millimetre's freedom, and Caleb Ewan was able to follow as the Belgian made his own acceleration. Indeed, even if it was not won by a sprinter, this year's Milano San Remo was decided – or perhaps we should say "undecided" – by an out-and-out sprinter, for Caleb Ewan's presence in the final selection of 13 riders complicated the thought processes of the other favourites, already dimmed after 295 km in the saddle. After the race, Wout Van Aert, third, said, "It was difficult to take the right decision in the end."
When Caleb was forced to abandon the Tirreno Adriatico on stage 3, having been caught at the team car when a big acceleration took place, he had to find another way to prepare for his big springtime appointment. Judging by the form he showed today, it worked – perhaps even better than racing himself into form. Indeed, for a moment, Caleb looked as though he might be about to dart away alone on the Poggio. Who knew he could ride this way? Perhaps a lesson is learned on all sides here.
Speaking after the stage, Caleb said, "In that group, I would normally be the fastest. I did what I had to do, or what I thought I had to do, but, either way, I waited too long." But I suspect this is one game theory conundrum that not even the most powerful quantum computer could have solved. It comes down to cycling's overarching rationale, the slipstream, which produces the sport's singular contradiction. After all, the tennis player is not penalised by having the strongest serve or the best backhand. The middle-distance runner is not prejudiced by having the fastest finish.
Yet Caleb Ewan lost today precisely because he had the fastest sprint in the group, so no one would cooperate with him and risk contributing to a scenario in which they would have to sprint against him. Their demand was that he expend the energy he would otherwise use in his sprint for the line, on chasing down Stuyven. From Caleb's point of view, if he chases, he loses, but, if he doesn't, he also loses. In short, however much Stuyven merited his win, part of the story is that the chasers chose to lose. As soon as Stuyven had got away, there was nothing in it for Caleb today.
To explain: look at yesterday's average speed of 45.064 kph, the third fastest of all time and that, days after the fastest Tirreno Adriatico at 41.688 kph. The only way such average speeds can be achieved, barring a tail-hurricane, is through cooperative alternation in the load-bearing position at the front of the group, riding into the wind. The faster you go, the higher the wind resistance and the greater the need for cooperative alternation at the front. Without a team-mate to help, and the obvious candidate was Philippe Gilbert or John Degenkolb, second was his best outcome.
The immensely impressive Tom Pidcock tried to get across, but Van Aert was on his wheel and would not come through, so the Yorkshireman desisted. Schachmann had a go, with Matthews on his wheel, but since Matthews would not come through either, the German sat up. If either Van Aert or Matthews had been naive enough to take a turn at the front, they would have been as guilty as Pidcock and Schachmann of cycling's worst crime, "giving his a free ride", as the expression goes, or "giving his rival the perfect lead-out." But suppose Pidcock or Schachmann had then come through in their turn: then they would have had that paradigm "cooperation in order to compete" that defines the pace line, and, never mind their rivals, they might have given themselves the chance of winning.
Søren Kragh Andersen had to wait for his moment, then managed to get away alone. He became the only rider to bridge across to Stuyven. While the TV coverage was looking at the chasers, the two leader managed to extend their lead. Which of Kragh Andersen and Stuyven made the acceleration was not clear from the images. Even so, if the race situation had allowed Dane to start his chase earlier, he might have had the crucial minute he needed to recover some strength in his legs. As it was, when Stuyven sprinted, Kragh Andersen had nothing left.
Van Der Poel started his sprint with about 250 metres to go. Taking his cue, Caleb Ewan did the same. It brought Caleb second place, as in 2018. But there is second place and there is second place. As he said after the race, "The first time I was second, I thought it was a really good result. It confirmed that I could potentially win the race one. day. I'm pretty disappointed this time round."
Meanwhile, if Caleb is disappointed, imagine how Peter Sagan must be feeling. After a bout of Covid, and an anonymous Tirreno Adriatico, he was perfectly invisible all day today, then popped up out of nowhere in 4th place, winning, as the Italians easy, the medaglia di legno or wooden medal – what do the English say? The chocolate medal? – for the fifth time in 11 Milano Sanremos. For the record, he was 2nd in 2013 and 2017, 4th in 2012, 2015, 2019, 2020 and 2021, and 6th in 2018 – all without ever winning the race.
Game theory is really all about group dynamics – mind-reading the other players, reconstructing where they believe their interests lie. Right now, in an untrusting, paranoid world, cycling is untrusting and paranoid. Riders think "No, we can't" much more than they think "Yes, we can." This approach is wrongly rationalised as "calculating." This pusillanimity is one of the things I don't like about cycling at present. Why do riders give a stuff about what people say? I think of this as Movistar style: the idea that other riders are mugs, and that, by sitting on the wheels and refusing to pull your weight, you are fooling anyone but yourself. It has been a plague in cycling over the last decade, but riders like Alaphilippe, Geraint Thomas, Ganna, Evenepoel, Van Der Poel, Pogačar, Roglič and Bernal are proof that this brief, unhappy interlude in cycling may be coming to an end. Only three of them were racing today. Ganna was ill between Tirreno Adriatico and Milano Sanremo, so rode as an out and out domestique today, while Van Der Poel had Van Aert on his wheel in the final 250m, and Julian had nothing left.
In short, I think Wout may regret the way he raced today. With the exception of a spell at the front in the final 300m of the Poggio, far too late to make a difference, Van Aert rode a reactive, not a proactive race, looking to Alaphilippe and Van Der Poel to take the initiative. In the end, Wout Van Aert swung off Van Der Poel's wheel for a pusillanimous third place.
Mathieu was not the same Van Der Poel we saw at Strade Bianche or Tirreno Adriatico. That version of the Flying Dutchman probably flew south the day of his big attack in the cold en route to Fermo stage. He was fifth today, and proved me wrong: he is a Milano Sanremo rider. But he left far too much on the road last week.
Mentions in dispatches for the three breakaway killers Tim Declercq (DQT), Senne Leysen (AFC) and Paul Martens (TJV), and good on the breakaway they killed, especially the three attackers who were in last year's breakaway too: Alessandro Tonelli (BCF), Charles Planet (NTT), who today joined his third breakaway in six Milano Sanremos – quite an achievement – and Filippo Tagliani (ANS), who chased and chased, and finally made the group at km15. Without them, televising all 6 hours 40 minutes of this Milano Sanremo would have been even more stultifying. Some races are crying out to be covered in their entirety. This is not one of them.
Matt Rendell
(Matt Rendell is the author of 'Colombia Es Pasión: the generation of racing cyclists who changed their nation and the Tour de France")